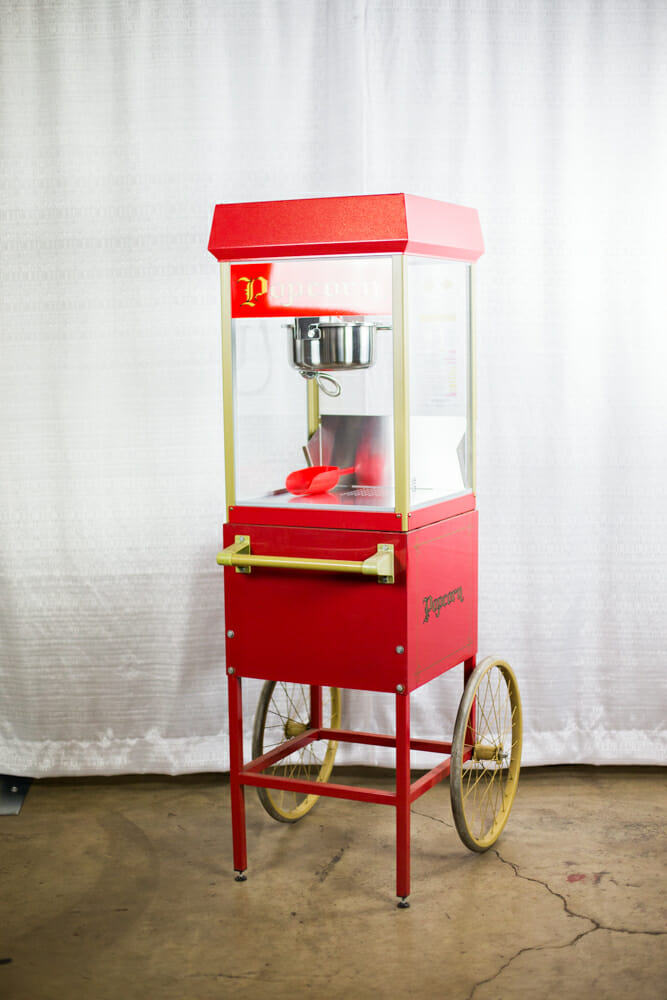 Popcorn Machine Rental
Our popcorn machine rental, the Gold Medal Macho Pop, is sure to be a big hit with its great taste and irresistible aroma. Efficient and easy to operate, it beeps when the machine is warmed up and again when popcorn is ready to serve. Our popcorn machine rental can pop about 320 quarts of popcorn per hour. So if you're planning to serve to guests at your event or use in a school concession stand it will be a quick way to provide a delicious snack for all to enjoy!
Should you need other concession machine rentals we have Cotton Candy Machine, snow cone machines, hot dog steamers and much more!
Rents for $80/day ($105 with cart.)
50 1oz Popcorn Bags - $5
1 Popcorn 8oz & Oil with kernels (serves 10) - $2.50