Folding Chair Rentals
Are you looking for a way to have lots of seating available at your event without monopolizing the entire space for the whole evening? Our folding chair rental options are a great solution to your space concerns. With folding chairs, you have the option, once your meal is over, to set some or all of them aside and create a stage for music and dancing. Our folding chair rentals will be delivered right to your home or event location.
What type of chair are you looking for?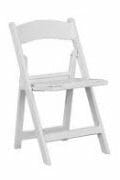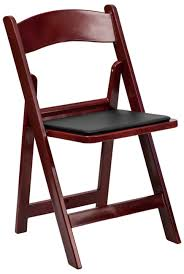 Black Stackable/Banquet Chair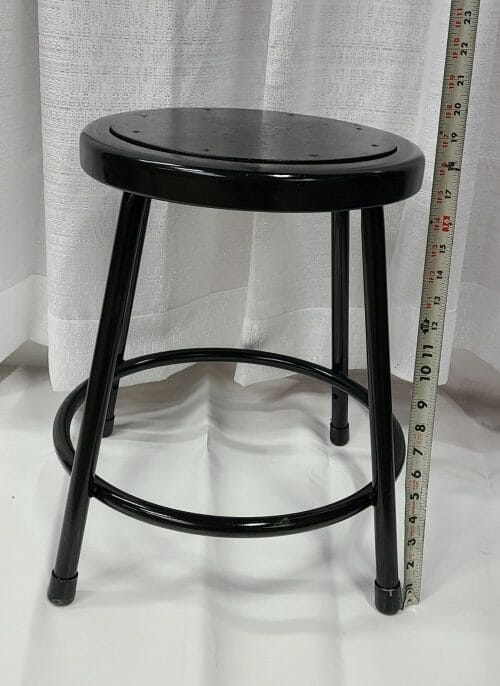 For casual events, indoor or out, we have a standard folding chair rental that comes in white and black. These work great for indoor and outdoor events and can be set up on the lawn or concrete surface. Our wooden folding chair rental with a padded seat cushion provides a bit more comfort as well as a more elegant presentation.
Although the children at your event may be having too much fun to sit, our brightly colored just-their-size, folding chair rental is likely to attract their attention. We have plastic blue and red folding chair rentals. Although they can be rented alone, paired with our folding table rentals these chairs work great for setting up a kid-zone at birthday parties or having a coloring table at your fundraising event. Our 6 foot or 8 foot rectangular table and our folding chair rentals are just the right height for children ages 4 to 8.
For the littlest ones at your event we have wooden high chairs to safely and comfortably seat them at the table.
When you rent from AA Rental Center, we will conveniently deliver and pick up your folding chairs, tables, tents and larger equipment like concession machines, heaters, grills and porta potties.