Preparing your yard and garden for spring can be a daunting task after a long, stormy winter.With standard clean-up tasks to accomplish paired with downed trees from windstorms, you may be feeling stressed about the many projects that face you as you prepare your yard for summer use. To assist your efforts, renting high-quality power equipment can provide the support you need to get the job done quickly and well. Renting landscape equipment is simple, and you will find all the tools you need at AA Rental Center in Melrose Park, Illinois.
Power Tools for Tree Debris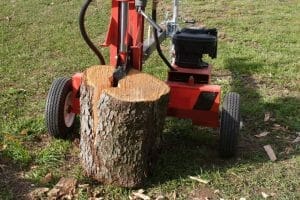 The loss of large trees to winter storms can create a time-consuming mess in your yard. Before you can accomplish basic spring clean-up tasks, branches and stumps need to be removed. When the trees are safely on the ground and cut into rounds, you can rent a log splitter to prepare firewood.
The next task to tackle is the removal of the tree stumps. This job is also made simple when you rent a stump grinder from AA Rental Center. Powerful blades grind the stump below the surface of the soil, so you can add fill dirt, plant grass seed and completely erase any sign of the lost tree.
Power Tools for Lawn Maintenance
Your lawn may be brown, patchy and full of weeds after a long winter season. Getting it into shape for spring is simple when you rent high-quality power tools that are specifically designed for this task. An aerator will punch small holes into compacted soil to allow grass roots to expand, water to penetrate the soil and new grass seed to take root. A power rake / lawn comber will remove all the dead, dry grass and allow new, fresh grass to grow and thrive.
AA Rental Center also rents power lawnmowers so you can continue your lawn's maintenance during the summer. Keeping your lawn trimmed to an optimal length will help to keep your lawn green, prevent weeds and make your home and yard look beautiful all summer long.
Post Holes for Fences and Garden Structures
When your yard and garden clean-up is complete, you can turn your attention to structural projects for your home and garden. Adding a fence, pergola or arbor to your yard can add beauty and practical style to your garden. Digging the post holes with a manual tool can be a back-breaking task, but with a gas-powered post hole digger, you will cut through the soil with ease so your garden structures can take shape quickly to enhance your home and yard.
Landscaping power tools from AA Rental Center will help you quickly tackle all your spring landscaping projects in Melrose Park, Illinois. With competitive pricing and a convenient location, you can count on us for all your landscaping rental needs.