When you experience a plumbing issue at your home or business, AA Rental Center in Melrose Park, IL, has the high-quality tools you'll need to get your drains flowing freely again. Having the right tools for the job means the difference between frustration and success, and the comprehensive equipment selection at AA Rental Center will provide solutions to your plumbing problems. We'll also provide you with exceptional customer service when you rent plumber tools, you so can get to work quickly and focus on the job at hand.
Drain Cleaning Equipment
Drain and sewer cleaning equipment is available in a wide selection of sizes and types. You may want to start by renting our sewer camera so you can determine the precise location of your plumbing issues; this will help you to choose the tools for the job. Our rental sewer camera has the ability to travel deep inside your drain pipes and take video of problem areas. Precise distances and the type of repair that is required is valuable information to have prior to starting your project.
Plumbing Snake Rentals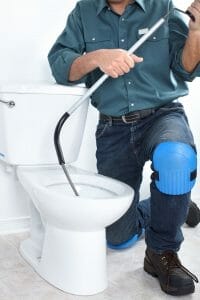 Plumbing snakes are an efficient way to clear clogs in drain lines and sewage pipes. Electric snakes are available in different sizes to meet your unique needs. A small handheld snake is an ideal choice for sinks, and our toilet augers are designed to clear clogs quickly and efficiently. Although a manual snake may work for a simple clog, our electric snakes can clear long drain lines and put an end to slow-flowing drainage throughout your household. With power cable feed and heavy-duty wheels, our power snakes are convenient to use, and they can easily be transported to your location.
Practical Features for DIY Use
Practical features such as heavy-gauge cable and variable speeds for our electric snakes allow you to twist them into the drain at a pace that is comfortable for you. It does take some skill to become comfortable using an electric snake, but with practice and our high-quality equipment, you will quickly get the feel for it. You will feel resistance and work through the clogs until the water flows freely again. Removing the snake at low speed helps to reduce the amount of water and debris that may come back out of the drain.
Water Jetters
Water jetters are another option for cleaning your drains and sewer lines. With the power of high-pressure water, our rental sewer jetters will quickly take care of clogs and debris. Sewer snakes can remove clogs, but they leave the debris behind. The jetter will clear both the clog and the debris to clean out the entire inside of your drain pipes. Sewer jetters also have more power to reach further into the pipes, and they may be the best choice if you are addressing clogs throughout a large drain system.
The Right Tool for the Job
In older sewage systems, the power of the jetter can damage pipes, so it is wise to make careful choices when you rent plumber tools. AA Rental Center's professional staff can help you to select the tools that will work for your particular needs, including detailed information about sizes, reach and power. Don't hesitate to call on us to select the tools you'll need for your drain pipe and sewer line cleaning work. Our knowledgeable team is happy to answer your questions about the plumbing equipment we have available for rent.
Additional Tools for Your Repair Needs
If your plumbing issues go beyond clogs and you need to replace pipes, we also have the tools you'll need to get the job done with professional skill. Our selection of tools for cutting and threading pipe mean you can perform customized repairs to your plumbing system that will precisely meet your needs. The ability to custom cut and thread your pipe can save many hours of work and frustration trying to fit pre-fabricated pieces together in the correct configuration. Tools that allow you to cut pipe in tight quarters will make the job easier and allow you to accomplish it quickly.
Hand Tool Rentals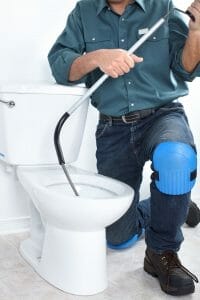 AA Rental Center also offers many hand tools for plumbing, such as pipe wrenches, reamers and cutters. These manual hand tools may not be items you need very
frequently, but they are essential tools for many types of plumbing repair needs. We are pleased to make these tools available for rent, so you can have all the advantages of their functional use anytime you need to make plumbing repairs. Access to professional plumbing tools means you can feel the accomplishment of repairing your own plumbing, and our rental equipment provides you with everything you'll need for drain cleaning, clog removal and drain pipe repair.
Contact Us for Plumbing Tool Rentals
Please give AA Rental Center in Melrose Park, IL, a call today to rent plumber tools that will meet your needs. We'll make arrangements for your rental, and we'll have your equipment cleaned and ready for you when you come to pick it up. Not only do we have a comprehensive selection of plumbing tools, our friendly team provides excellent customer service to ensure that you are happy with your equipment rental experience.